Food Safety Manager Class
All inclusive ServSafe® certification program
The ServSafe® program provides food safety training, exams and educational materials to food service managers. Students can earn the ServSafe Food Protection Manager Certification, accredited by the American National Standards Institute (ANSI)-Conference for Food Protection (CFP).
The program blends the latest FDA Food Code, food safety research and years of food sanitation training experience. Managers learn to implement essential food safety practices and create a culture of food safety. All content and materials are based on actual job tasks identified by food service industry experts.
Our food safety program with roots in the food service industry will help you protect customer health, improve employee performance and preserve business reputation.
TRAINING PACKAGE INCLUDES
Dynamic Classroom Training Presentation with Food Safety Expert $99
Study Guide & Practice Exam. Includes Top 5 Exam Taking Tips INCLUDED!
ServSafe® Mgr Certification Online Exam Voucher $36
Instant Examination Results
Free e-copy of certificate available to unlimited downloads
$35 Proctoring fee
Please click here if you want to take exam only, without attending a class.


PLAN YOUR DAY FOR CLASS AND EXAM
Training 9:00 AM - 3:00 PM with 30 min lunch break
Optional after-class break
2 hours exam
Printed certificate may be ordered on servsafe.com and delivered by mail for additional $10 fee.

MEET YOUR LOCAL INSTRUCTOR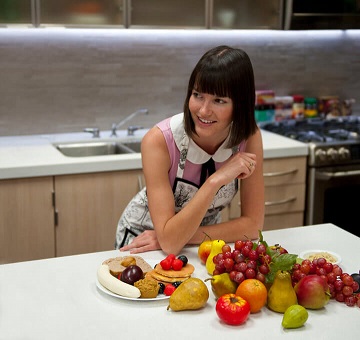 Ksenia Glenn earned a Master of Science degree in dietetics from Loma Linda University.
Mrs. Glenn is a Registered Dietitian with over 6 years experience in food services industry.
Ksenia serves the Inland Empire area and adheres to the highest standards of all the local food safety laws and regulations.
Mrs. Glenn oversees a 14-site food services operation as well as supervises over 70 employees.