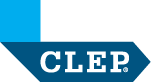 ---
College Level Examination Program (CLEP)
The College Board's College-Level Examination Program (CLEP) has been the most widely trusted credit-by-examination program for over 40 years, accepted by 2,900 colleges and universities and administered in more than 1,800 test centers. This rigorous program allows students of a wide range of ages and backgrounds to demonstrate their mastery of college-level material in introductory subjects and earn college credit. Students can earn credit for what they already know by getting qualifying scores on any of the 33 examinations. (reference from The College Board)

Simplex United Business & Career Center is an Authorized CLEP Test Center, open for public. Anyone can take any of the CLEP exams here. Just give us a call few days in advance and we will reserve a spot for you. Don't miss a chance to try your exam prior to your actual test. Free practice tests are available on CLEP website.
At an exam day, have printed copy of you CLEP ticket ID and 2 forms of ID (A government issued ID as the first ID is required and the second ID can either be a debit/credit card or school ID).
In addition, we charge $25/exam proctoring fees.
Following exams are available:
American Government
American Literature
Analyzing and Interpreting Literature
Biology
Calculus
Chemistry
College Algebra
College Composition
College Composition Modular
College Mathematics
English Literature
Financial Accounting
French
German
History of the United States I
History of the United States II

Human Growth and Development
Humanities
Information Systems Computer App.
Introduction to Educational Psych.
Introductory Business Law
Introductory Psychology
Introductory Sociology
Natural Science
Pre-Calculus
Principles of Macroeconomics
Principles of Management
Principles of Marketing
Principles of Microeconomics
Social Science and History
Spanish
Western Civilization I
Western Civilization II